BTC/USD: 1 hour: +0.16% | 2 hours: +0.15% | 6 hours: +2.92% | 12 hours: +3.47% | 24 hours: +4.59%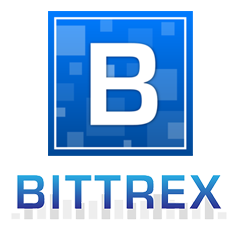 BTC-XRP Signal history
Charts
| Signals | Price |
| --- | --- |
| 2023-05-29 02:00:02 | 0.00001722 |
| 2023-05-29 01:00:01 | 0.00001726 |
| 2023-05-29 00:00:01 | 0.00001733 |
| 2023-05-28 23:00:01 | 0.00001736 |
| 2023-05-28 22:00:01 | 0.00001745 |
| 2023-05-28 21:00:01 | 0.00001765 |
| 2023-05-28 20:00:01 | 0.00001748 |
| 2023-05-28 19:00:01 | 0.00001738 |
| 2023-05-28 18:00:02 | 0.00001738 |
| 2023-05-28 17:00:01 | 0.0000174 |
| 2023-05-28 16:00:01 | 0.00001744 |
| 2023-05-28 15:00:01 | 0.00001765 |
| 2023-05-28 14:00:01 | 0.00001756 |
| 2023-05-28 13:00:01 | 0.00001742 |
| 2023-05-28 12:00:01 | 0.00001744 |
| 2023-05-28 11:00:01 | 0.00001749 |
| 2023-05-28 10:00:02 | 0.00001742 |
| 2023-05-28 09:00:02 | 0.00001738 |
| 2023-05-28 08:00:01 | 0.00001743 |
| 2023-05-28 07:00:01 | 0.00001743 |
| 2023-05-28 06:00:01 | 0.00001746 |
| 2023-05-28 05:00:01 | 0.00001748 |
| 2023-05-28 04:00:01 | 0.00001749 |
| 2023-05-28 03:00:02 | 0.00001751 |
| 2023-05-28 02:00:01 | 0.00001758 |
| 2023-05-28 01:00:01 | 0.00001763 |
| 2023-05-28 00:00:01 | 0.00001758 |
| 2023-05-27 23:00:01 | 0.00001768 |
| 2023-05-27 22:00:01 | 0.0000177 |
| 2023-05-27 21:00:01 | 0.00001765 |
| 2023-05-27 20:00:02 | 0.00001763 |
| 2023-05-27 19:00:01 | 0.00001765 |
| 2023-05-27 18:00:01 | 0.00001768 |
| 2023-05-27 17:00:02 | 0.0000177 |
| 2023-05-27 16:00:01 | 0.00001767 |
| 2023-05-27 15:00:01 | 0.00001772 |
| 2023-05-27 14:00:01 | 0.0000177 |
| 2023-05-27 13:00:02 | 0.00001774 |
| 2023-05-27 12:00:01 | 0.00001769 |
| 2023-05-27 11:00:02 | 0.00001787 |
| 2023-05-27 10:00:02 | 0.00001775 |
| 2023-05-27 09:00:02 | 0.00001768 |
| 2023-05-27 08:00:02 | 0.00001767 |
| 2023-05-27 07:00:02 | 0.00001774 |
| 2023-05-27 06:00:01 | 0.00001772 |
| 2023-05-27 05:00:02 | 0.00001766 |
| 2023-05-27 04:00:01 | 0.00001758 |
| 2023-05-27 03:00:01 | 0.00001765 |
| 2023-05-27 02:00:01 | 0.00001762 |
| 2023-05-27 01:01:01 | 0.00001763 |
| 2023-05-27 00:57:02 | 0.00001767 |
| Signals | Volume in BTC |
| --- | --- |
| 2023-05-29 02:00:02 | 0.42449507 |
| 2023-05-29 01:00:01 | 0.42435932 |
| 2023-05-29 00:00:01 | 0.42469166 |
| 2023-05-28 23:00:01 | 0.43533826 |
| 2023-05-28 22:00:01 | 0.43080329 |
| 2023-05-28 21:00:01 | 0.43080329 |
| 2023-05-28 20:00:01 | 0.42496123 |
| 2023-05-28 19:00:01 | 0.42260282 |
| 2023-05-28 18:00:02 | 0.42211814 |
| 2023-05-28 17:00:01 | 0.36735724 |
| 2023-05-28 16:00:01 | 0.35182370 |
| 2023-05-28 15:00:01 | 0.34976005 |
| 2023-05-28 14:00:01 | 0.20769771 |
| 2023-05-28 13:00:01 | 0.34322957 |
| 2023-05-28 12:00:01 | 0.29869613 |
| 2023-05-28 11:00:01 | 0.31105427 |
| 2023-05-28 10:00:02 | 0.33158681 |
| 2023-05-28 09:00:02 | 0.33249976 |
| 2023-05-28 08:00:01 | 0.33632850 |
| 2023-05-28 07:00:01 | 0.33991714 |
| 2023-05-28 06:00:01 | 0.37531528 |
| 2023-05-28 05:00:01 | 0.40458948 |
| 2023-05-28 04:00:01 | 0.40458948 |
| 2023-05-28 03:00:02 | 0.30815035 |
| 2023-05-28 02:00:01 | 0.30783274 |
| 2023-05-28 01:00:01 | 0.30783274 |
| 2023-05-28 00:00:01 | 0.37102472 |
| 2023-05-27 23:00:01 | 0.36683545 |
| 2023-05-27 22:00:01 | 0.37489422 |
| 2023-05-27 21:00:01 | 0.38504194 |
| 2023-05-27 20:00:02 | 0.44362874 |
| 2023-05-27 19:00:01 | 0.44380304 |
| 2023-05-27 18:00:01 | 0.45037044 |
| 2023-05-27 17:00:02 | 0.47501101 |
| 2023-05-27 16:00:01 | 0.50186293 |
| 2023-05-27 15:00:01 | 0.51476213 |
| 2023-05-27 14:00:01 | 0.50452727 |
| 2023-05-27 13:00:02 | 0.37678824 |
| 2023-05-27 12:00:01 | 0.38669943 |
| 2023-05-27 11:00:02 | 0.37204359 |
| 2023-05-27 10:00:02 | 0.37590970 |
| 2023-05-27 09:00:02 | 0.44413493 |
| 2023-05-27 08:00:02 | 0.44030619 |
| 2023-05-27 07:00:02 | 0.43765431 |
| 2023-05-27 06:00:01 | 0.40225617 |
| 2023-05-27 05:00:02 | 0.36431995 |
| 2023-05-27 04:00:01 | 0.36536544 |
| 2023-05-27 03:00:01 | 0.39048526 |
| 2023-05-27 02:00:01 | 0.40512222 |
| 2023-05-27 01:01:01 | 0.40512222 |
| 2023-05-27 00:57:02 | 0.40512222 |
PAST SIGNALS
Information: The max values are the maximum possible profit in the period.
STOP LOSS User: The SL value is crucial if you use a stop loss. This is the lowest value the signal has reached. If you use a Stop Loss, please take note of these values to optimize your settings and do not sell too early.
Example: The signal reaches 10% profit. Your stop loss is -5%. The Stop Loss value of the signal is -6%. In that case you would have sold at a loss before.
Solution: Lower your Stop Loss to get 10% profit.