BTC/USD: 1 hour: -0.53% | 2 hours: -0.47% | 6 hours: -0.51% | 12 hours: +3.52% | 24 hours: +3.82%
An enthusiastic private service that monitors crypto markets and notifies you when a crypto asset gets unusual amount of market action.
How it works
We are monitoring all cryptos from different exchanges, calculate the chance for profit and when a signal appears we inform you directly via telegram. We also provide access via json with our API, which allows you to add the signals to a trading bot.
We monitor 24 hours, every day and the number of signals depends on the current market situation. You can see the number of signals in the last 30 days
HERE
Telegram Messenger
To get the signals directly to your smartphone we use telegram. You have to download the app for free.
In order to get access to the signals via telegram you need a subscription.

Download
Download the Telegram App for your device



WHICH CRYPTO EXCHANGES?
We are currently sending signals for the following crypto exchanges: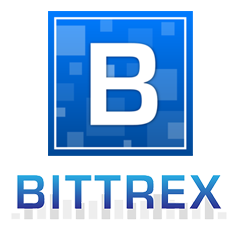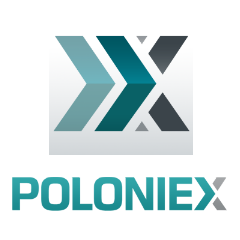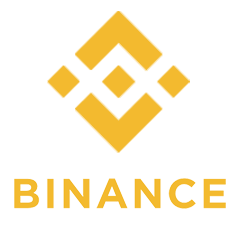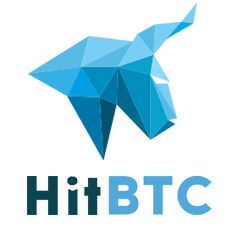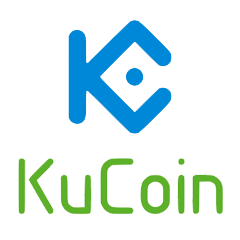 In order to work with our signals, you must first open an account on at least one of these exchanges!
How can i profit from the bot?
We doesn't send you buy/sell signals. We only send you signals about unusual market activity in relation to current trends or market history, volume spikes, price changes and many more. You can use our signals to buy the coin on the exchange, and sell it after you make profit. It's up to you to buy, but there is no guarantee to make profit.
Please check our
STATISTICS
to give you an overview in which period you can make the best profit for you.
You can also watch the last signals in our HISTORY. (Please note that you have to be registered)
When selling?
Mininghamster doesn't send you selling signals. It's up to you to sell when you think you make good profit. Some signals made best profit after 60min, some after 12 hours.
How long are signals valid?
Signals cannot be valid or invalid, they are just new information and it's up to you to trade. The signal appears with the current price. You can buy with this price or wait a few seconds after the price is falling a little bit.
DOES THE BOT NOTIFIES YOU ONLY WHEN THE PUMP IS HAPPENING AT THAT MOMENT??
No, our bot reacts with a lot of factors.
ANATOMY OF THE SIGNAL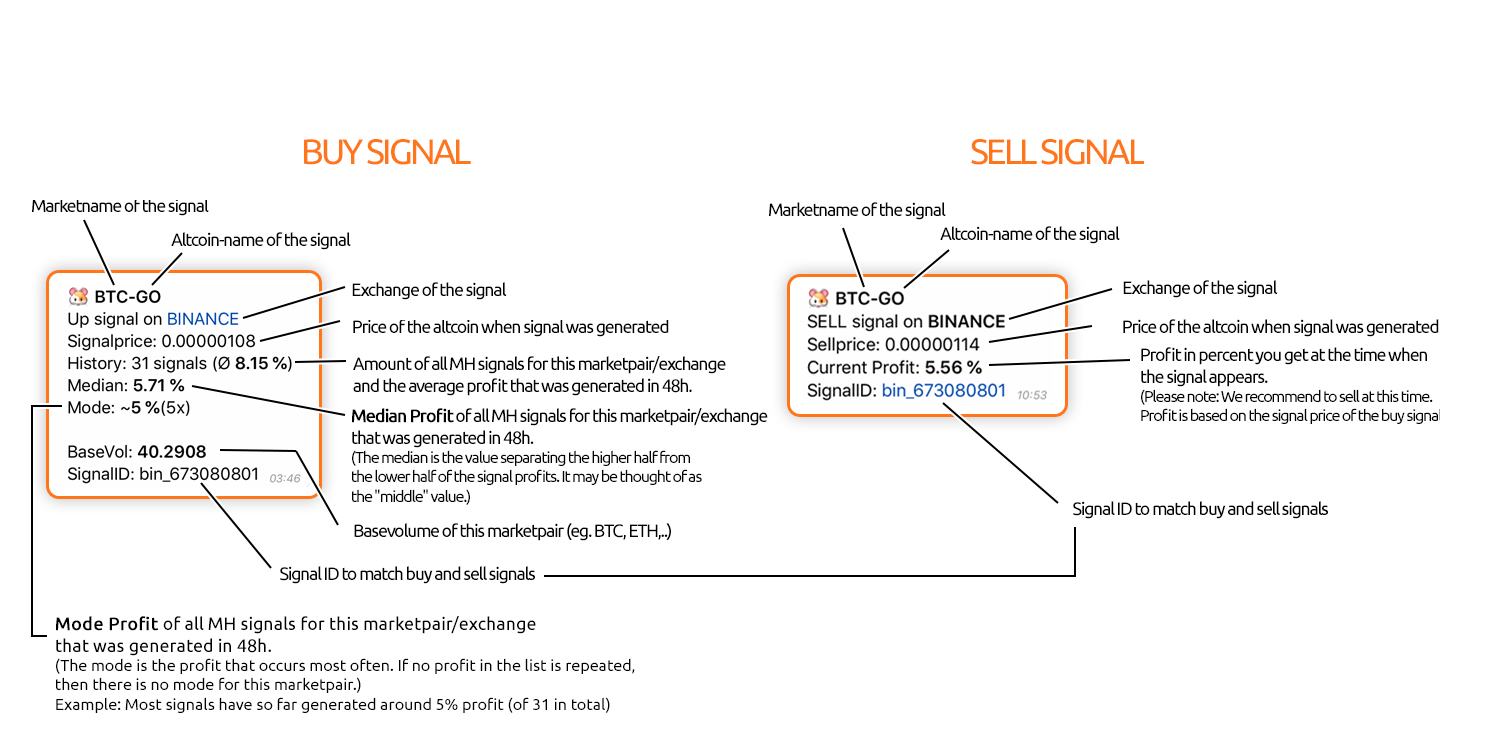 Different modes
MH signals are based on different calculation modes:
RISE
The main mode. That mode checks the current price, volume and the current user behavior within certain periods. The safest mode.
VOLUME
Here the focus is primarily on the volume change. Due to increased Pump & Dump groups, this mode is only available limited. MH Signals detects 99% of these pump groups. Big profits are possible here, but the risk of loss is also increased.
HIGH RISING
If a signal appears with this mode, then you make the big jump to the moon. This mode is very rare.
Settings
Market volume
You can choose the market volume in BTC of your output.
You only get the markets with volume eg. greater than 400 BTC.
Thus you can optionally specify that you only receive signals from markets that have a high volume and are therefore highly frequented.
BTC price rise stop
You can set a signal stop for security if the BTC price increase reaches a critical level within a period of time. This is advantageous because it usually lowers Altcoin prices.
You can set the price increase in %, as well as the period. If these values are exceeded, you will receive no signal in your output.